Fresh Mint Iced Coffee Recipe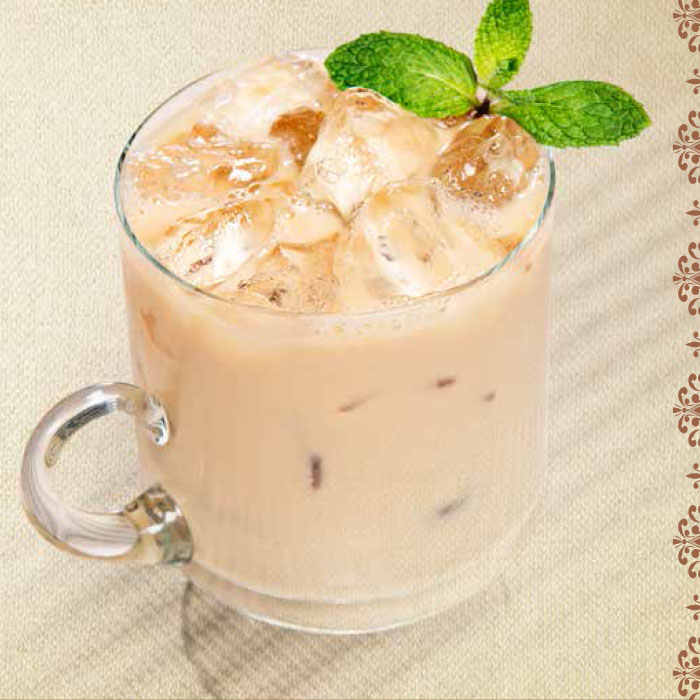 Ingredients
For Fresh Mint Syrup:
• 1 c. water
• 1 c. sugar
• ¾ c. fresh mint leaves
• 1 vanilla bean, seeds scraped
For Mint Iced Coffee:
• 5 tbsp. fresh mint syrup, divided 8 oz. PJ's Iced Coffee Concentrate
• 8 oz. milk
• Ice cubes
• Fresh mint leaves, to garnish
Yield: 2 Servings
Preperation
Fresh Mint Syrup: Add water, sugar, mint leaves and vanilla bean scrapings (include the empty pod) to a saucepan and boil over medium heat. Whisk constantly until the sugar dissolves and the mixture comes to a boil. Let mixture boil for 1-2 minutes, remove from heat and cool completely. Strain into glass jar and bring to room temperature. Chill in refrigerator overnight.
Directions
Mint Iced Coffee: Fill glass with ice cubes. Pour 2 ½ tbsp. of mint syrup into each glass. Add 4 oz. of PJÂÂ's Iced Coffee Concentrate and 4 oz. of milk to each glass. Stir. Garnish with fresh mint leaves and serve.
Back to Recipes