King Cake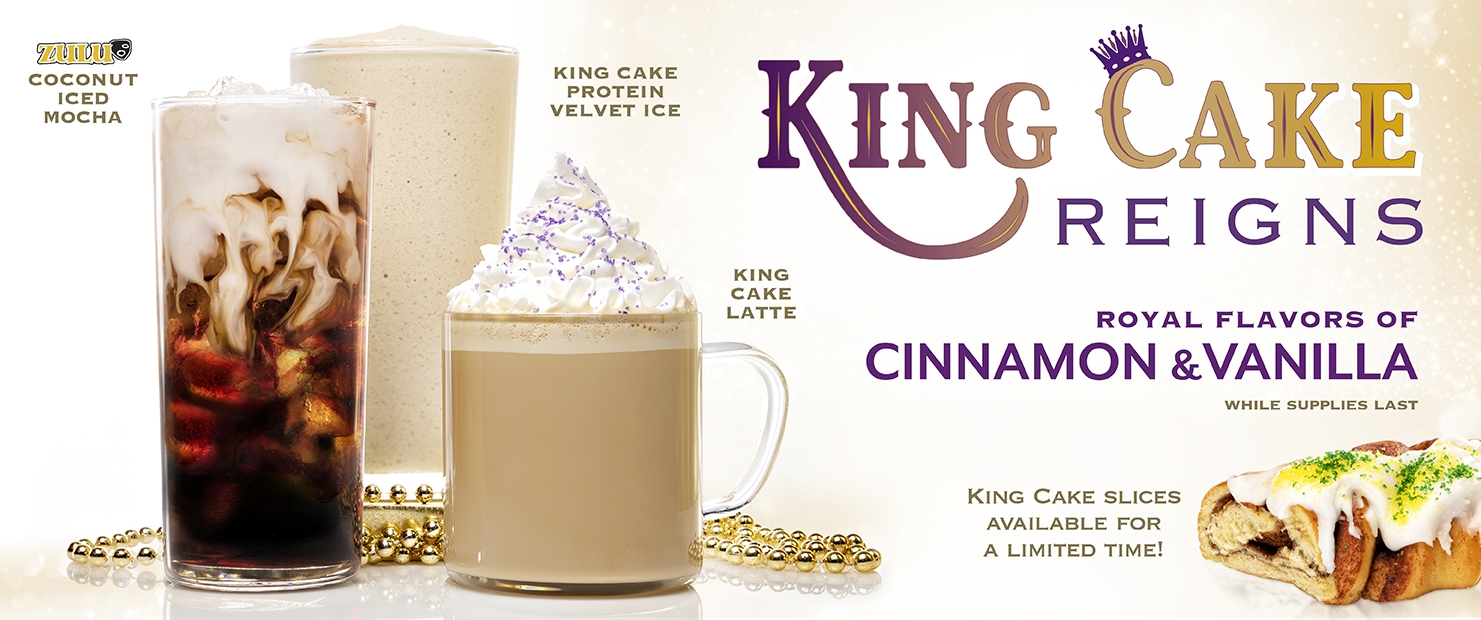 For a Limited Time!
King Cake Latte
This Mardi Gras favorite is made with rich Espresso Dolce, steamed milk, and flavors of vanilla and cinnamon, topped with whipped cream and purple sanding sugar.
King Cake Protein Velvet Ice
King Cake cold brew concentrate, skim milk, no sugar added vanilla powder, and protein powder blended to perfection.
Zulu Coconut Iced Mocha
The perfect indulgent drink to celebrate Mardi Gras. Our classic Viennese blend cold brew is paired with milk, Hershey's syrup and coconut concentrate served over ice.
Shop our Mardi Gras flavors!