Pralines & Cream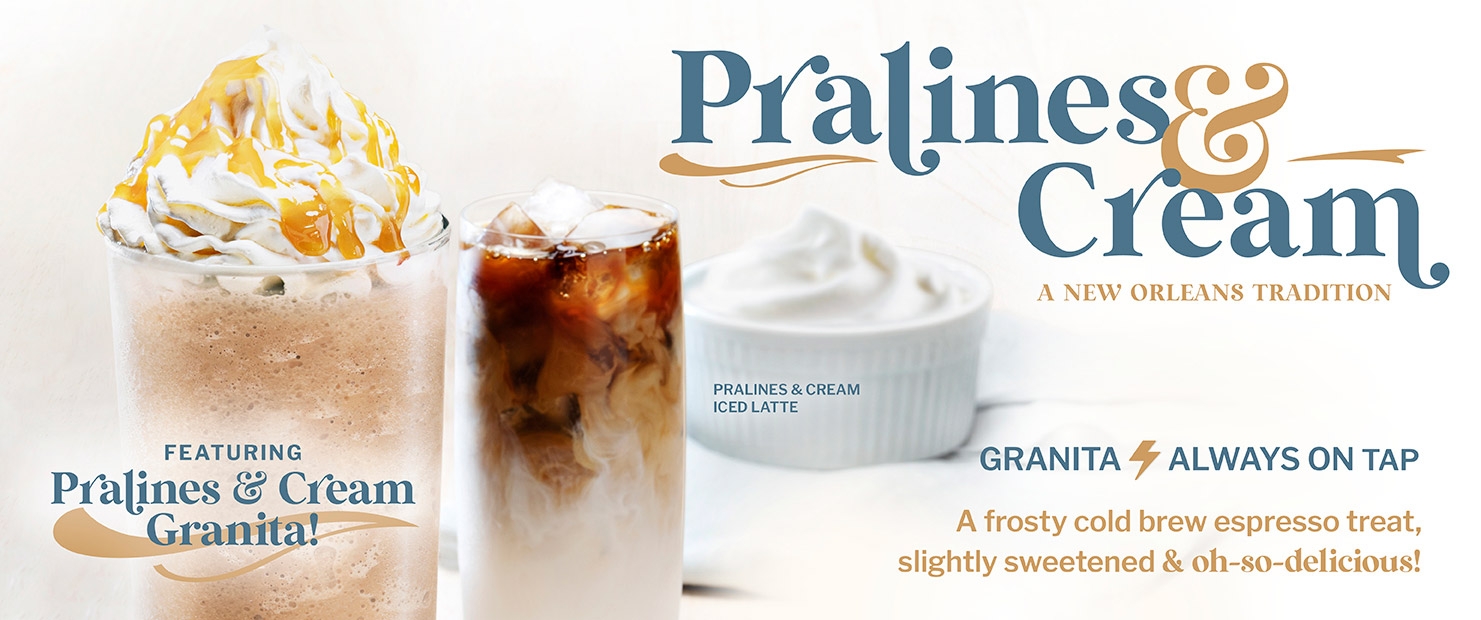 For a Limited Time!
A New Orleans Tradition
Pralines & Cream Granita
Frozen crystals of Cold Brew Espresso, milk & the flavors of pleasantly sweetened Pralines converge into a frosty heat-quenching coffee beverage, with all the boost you'll need on a summer day.
Pralines & Cream Iced Latte
The silky Southern confection of buttery brown sugar, and pecans mingle with PJ's full-bodied Espresso Dolce & chilled milk of choice, creating a delicate beverage sure to delight.
What is a Granita?
A frosty cold brew espresso beverage, mixed with milk and slightly sweetened for an oh-so delicious treat!