#summervibes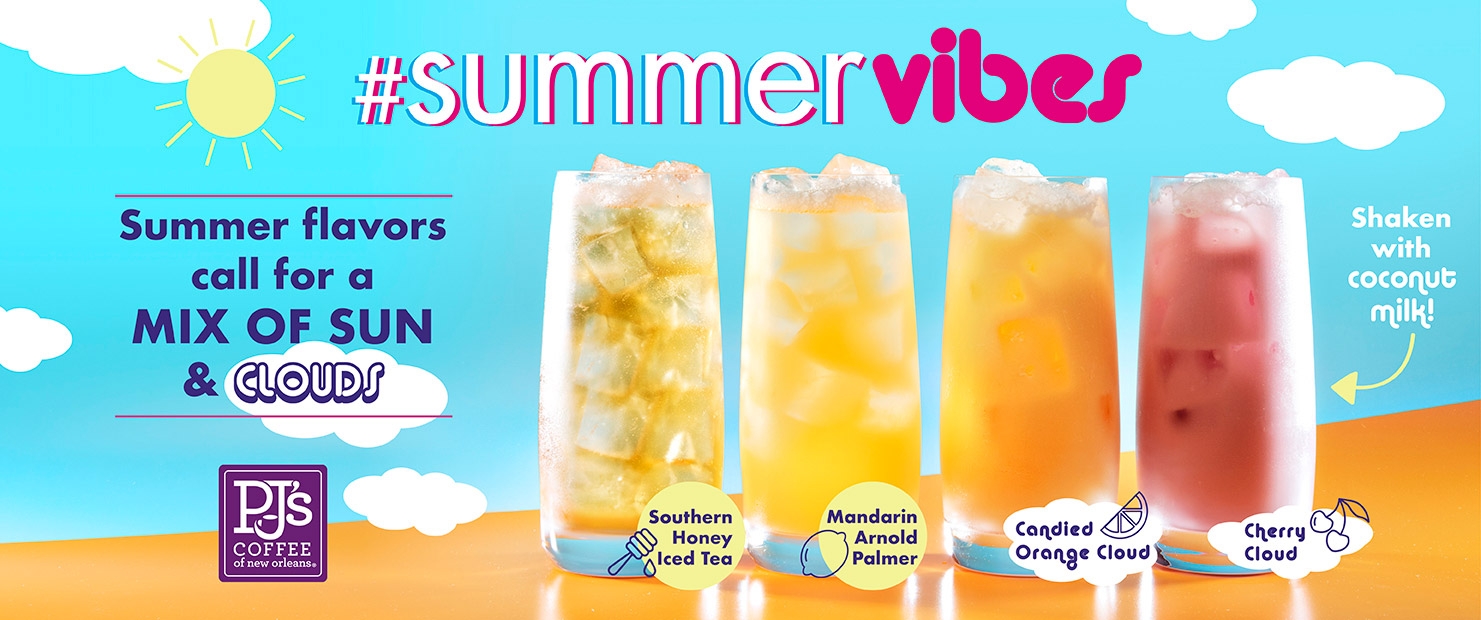 For a Limited Time!
Mandarin Palmer Iced Tea
Bright flavors of Mandarin Orange & Sweetened Lemonade collide with PJ's smooth black iced tea to create a classic hand-crafted beverage with a citrusy twist!
Southern Honey Sweet Iced Tea
The southern summer heat doesn't stand a chance with this lively take on the definitive sweet tea. Floral notes of Jasmine, Honey & Black Tea merge to create your new favorite refreshment during the dog-days of summer.
Clouds
Faintly nostalgic flavors of Tart Cherry or Candied Orange, mingling with the smooth toasty notes of chilled coconut milk. Shaken and served over ice presenting a frothy & visually refreshing summer-time favorite.